Allotments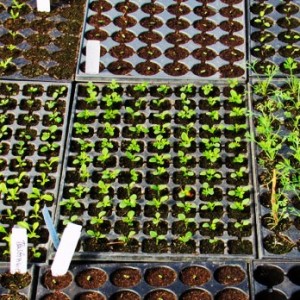 Do you know that there are several allotment plots in Ruddington village? These are for village folk who have an interest in growing their own fresh, organic, wholesome food and reducing their dependence upon commercially grown produce.
The main allotment sites are at Paradise Gardens on Wilford Road, Hareham Gardens at the corner of Musters Road and Asher Lane and Buttercup Gardens, further down Asher Lane.
It's not only about old men in sheds (although there are some about!), but rather an opportunity to get away from the hustle and bustle of everyday life and enjoy sweet air and light exercise for all the family. Vegetables grown by yourself and eaten soon after picking can be extremely nutritious and really stimulate your taste buds!
It's also a great way for children to learn about plants, and vegetables, and it may even help to entice them to eat those veggies they wouldn't otherwise! Becoming a member of the R.G.A. will also provide you with family friendly events.
Don't think that you don't have to be an expert gardener to take on an allotment; many have started with very little knowledge, but doing a little research (see our links section and our Just Starting Guide) and putting in some time will be very fruitful – literally! If you are unsure about taking on a full size plot, enquire about taking on part of plot. Sometimes they can be split into smaller 'starter plots' so that you can guage the work involved before committing to a much larger plot that may be overwhelming at first. Many people who do this tend to then request a larger plot.
Existing plotholders can be a great resource for information so don't be afraid to ask questions – most are very willing to impart their knowledge and some tips if you are unsure about something. We're generally a friendly bunch, and enjoy having a chat as well as doing some digging and weeding.